WHY IS PREDICTIVE ANALYTICS ESSENTIAL IN THE MARKETPLACE?

2020 has thrown up new challenges for businesses all over the world, for CPG companies being supported by in-house field teams, time spent in-store is becoming more challenging. Shoppers changed their habits during the early months of COVID-19, shifting to online along with double-digit growth in the shopping basket value. Information coming from Nielsen at the end of 2020 indicated that shopping trends have continued into the back half of the year. With range reductions and more focus on core products, keeping products in stock and on the shelf is more important than ever, which is why more companies should be relying on predictive analytics.
Total Till sales increased +6.9% in the 4 weeks to 31/10/2020 as consumers prepared for another month in lockdown. Online continues to grow fast, sales +87% but Convenience store growth slowed to +5.2% as larger stores gained momentum in the last week of October. Shoppers spent 17.70 per basket on FMCG, 20% more than last year, with store visits still down -12%. Assuming restrictions are relaxed in December, pent up demand will quickly translate into extra purchasing across all channels for the festive season. *
No longer do we have the luxury of spending hours in-store, exploring the store, and identifying ways to drive sales and ensure compliance is at its maximum. Field reps need to be clinical in the execution of their store visits and minimize the time spent in-store.
The end goal remains the same, increase sales performance, ensure shelf compliance is as close to 100% as possible and fix issues with SEL's, Displays, Promotions and ensure shelves are fully mechanized upon exiting the store.
There has never been a more important time to provide guidance to field reps on which stores to visit and the best route to take and maximize ROI. In this modern-day and age, we hear data is power, and its data that can help field reps maximize ROI. There is an appreciation that in developing countries certain types of data like POS can be difficult or impossible to source POS data in a timely manner, in developing markets where POS data is available 5-10 days after the day of sale that data is usually not detailed enough to be able to reach store level.
So, what is the solution in markets where no POS is not available and how do brand owners ensure field teams are maximizing ROI?
AI? Algorithms? Data? Local Knowledge? Science? Well, it's not just one, it is a mix of all of them, and with years of experience, StayinFront Retail Data Insight (RDI) is helping organizations break through the barrier of established working practices with Predictive Analytics, enabling them to improve their ROI when their current results aren't enough.
What is Predictive Analytics and how can it help?
In our modern world, there is a plethora of information available from a wide variety of sources.
Predictive modeling uses machine learning and intelligent algorithms to study the mountain of data about each outlet and its environment to calculate the likely sales potential of a store.
This enables the call file to be managed organically as changes in the data occur. This can include changes in anything from levels of economic activity across regions and areas, to new store openings and closures, and a host of other evolving data too.
Predictive Analytics segmentation technology can also assign the right number of visits per year and that these visits are of the ideal duration, to liberate the identified potential sales of the outlet.
To find out more about how Predictive Analytics can help to direct field teams to the ideal action to drive sales and how to overcome challenges when implementing a Predictive Analytics solution, please reach us at sales@stayinfront.com
Contact your local StayinFront representative to find out how Predictive Analytics can help your business.
Steve Bonsell, Account Director of the EMEA region for StayinFront, joined the Company in the Summer of 2019. In his role, he manages the relationship between the client and each of the StayinFront divisions, ensuring best practice, and that clients are kept informed of all new products and future innovations. Steve's mantra is 'Going the final mile to deliver customer delight.' Having previously worked at Tesco for over 8 years and over 4 years at Nielsen Brandbank, Steve brings with him a wealth of FMCG experience from both a retailer and service provider perspective.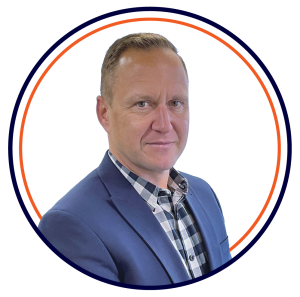 Follow his posts and activities on LinkedIn here: