WHY DO SUPERMARKETS FIND OSA A CHALLENGE?
The global pandemic has left an imprint on our daily lives as working from home becomes an acceptable norm and entails a decline in the number of shopping trips to our trusted grocery outlets. Home working will probably lead to less commuting time and more investment in home printers. For the grocery supermarkets, the reduction in shopper frequency has increased the importance of on shelf availability (OSA) with brand owners and retail partners having a mutual interest in maximizing availability. Failure to manage this critical measure will hurt brand owners in the short term and ultimately lead shoppers to switch to different stores.
Retailers do not set out to have poor availability on any of the products that are part of their assortment. With big box retailers ranging between 60 – 80,000 product lines, it is not surprising that problems can occur. These are often caused by staff shortages or short-term illnesses which can lead to new category merchandising plans being delayed or promotional features not being executed as agreed. Human intervention on the automated sales-based order processing system through inaccurately recoding inventory level can lead to orders not being placed to replenish key lines. Although "retail is detail", these types of issues can be encountered across all retail partners globally.
Fortunately, retailers are providing suppliers with access to store level sales of data for their own products. This provides a potential rich source of insight for CPG's, particularly on OSA issues. Algorithms can search for patterns in the data or gaps in sales to infer problems. Once these problems have been identified, alerts can be generated to a mobile digital device to highlight specific OSA issues and their root cause. The growth in digital technology in CPG markets enables directed or guided selling and insights to be provided to field representatives next day. Meaning actions can be taken in near real time, particularly if the retail partner is providing access to daily data.
Investing in Field Sales resources and arming them with alerts can significantly improve OSA performance and drive incremental sales. The size of prize for fixing these issues is significant with some categories experiencing OSA issues of circa 6%. This can be addressed through having a total OSA solution mindset targeting retail execution issues at store level and fixing systemic issues by collaborating with retail partners to address depot inventory issues if these are the root cause of some of the retail execution issues.
To learn more, download our webinar here.
To discuss these strategies in more detail, arrange a call with our sales team.
With 32 years' experience, Andy Foweather is the Managing Director for StayinFront Retail Data Insight (RDI). Andy is an accomplished sales leader with expertise in delivering profitable sales growth through developing winning strategies and organizations.
Andy has operated at the Board Director level for over eleven years, leading substantive change in the UK and across European markets. He has been successful at influencing and driving alignment in matrix organizations and leading cross functional projects.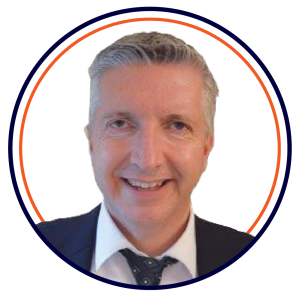 Follow his posts and activities on LinkedIn here: