HOW TO FIX POOR IN-STORE PROMOTIONAL EXECUTION
Promotions play a significant part in driving category volumes and profitability for retailers. When done right, promotion execution can help drive volume, steal market share and are key in encouraging shopper behavior with respect to trial and switching.
The UK has the highest proportion of volume sales bought on promotion in Europe at 51.5%, but this is not as high as New Zealand at 55.8%. Australia and the USA are also heavily trade promoted with 40.6% and 34.9% respectively, their levels are higher than any European country except the UK.*
StayinFront Retail Data Insight (RDI) field research has shown that in categories where shopper promiscuity is high, the volume sold on promotion can be as high as 80%.**
Let's start with how a promotion can be imperfectly executed at the store level, or how a store could be considered to be non-compliant:
1. Non-Participant
The store doesn't run the promotion at all.
2. Late Starter
The store runs the promotion, but starts late.
3. Early Finisher
The store runs the promotion, but finishes early.
4. Incomplete Execution
Not all the SKUs are on the display
5. Non-Compliant Display
The allocated secondary display either doesn't materialize or is not allocated to the agreed brands over the entire period of the promotion.
6. Inconsistent/Slow Replenishment
The promotion works well and the rate of sales of the relevant products increases, but the store staff doesn't keep up with the ride in demand.
Finding Answers with Retailer POS Data
Many retailers provide suppliers with access to store level sales. If this data is at the right level of granularity, it can be used to identify non-compliant stores, to determine potential root cause, generating an actionable insight. POS data can be used to improve both planning and execution of in-store promotions.
POS data would need to be analyzed from Day 1 to highlight execution gaps, and then communicating those gaps to the relevant stakeholders in the business throughout the duration of the promotion. This data can also be used to calculate the sales lost to date and then projected forward over the next several days of the promotion to draw attention to the scale and importance of the problem. The sales rep then receives a detailed prompt outlining the value at risk or SOP (Size of Prize), a brief explanation of why there is an issue and some suggestions about what to do to resolve the problem.
StayinFront RDI's Sales View® and Field View® software, integrated into the StayinFront Consumer Goods platform, provides a fast track to this actionable insight, with a series of automated alerts sent to the inbox of the right stakeholder, standardized graphs and charts and compliance tracking reports which transform the performance of the customer management teams. With functionality designed to support sales teams, category and customer marketing teams and supply chain personnel, Sales View responds to an increasingly complex world.
To find out more on how to optimize promotional execution in grocery retail, download the Optimizing Promotional Execution in Grocery Retail white paper.
Wayne Gallaway, Vice President and Managing Director, EMEA, StayinFront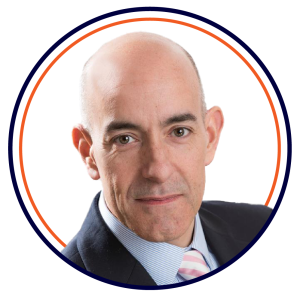 Wayne joined StayinFront in 2008 with considerable experience of delivering business success to Global Systems Integrators CIBER and Business Decision. As Vice President and Managing Director, EMEA, Wayne is responsible for the commercial operating performance and strategy for the EMEA region. In his role, Wayne expanded the footprint of StayinFront's mobile SaaS Life Sciences organizations in EMEA and has developed new markets for the company's consumer goods solutions.
Wayne has considerable experience delivering business success to global systems integrators, including CIBER Inc. and Business Decision. Prior to joining StayinFront, he was Chief Operating Officer of leading business intelligence software provider, ICS, where he architected and executed the business sale of ICS. He has also held senior positions in sales, operations and consulting with teams focused on the Microsoft Applications and the MS Dynamics portfolio.
Wayne's qualifications include a diploma from Business and Technology Education Council (BTEC) in Electrical and Electronic Engineering and he achieved the Microsoft Certified Systems Engineer (MCSE) accreditation.
Follow his posts and activities on LinkedIn here:
https://www.linkedin.com/in/wayne-gallaway-3104411