RETAIL EXECUTION COMPLIANCE IN CUSTOMER BUSINESS PLANS
The last quarter of any calendar year is an exciting time in the CPG industry, with annual negotiations underway to agree Customer Business Plans with your largest retail partners. Negotiating sales drivers as part of the trade investment package is a priority for the customer development teams. This process is further complicated in the UK by the shortage of lorry drivers and its impact on the end-to-end supply chain. While brand owners would prefer to discuss category growth drivers, the retail partners are rightly focused on target in full (OTIF) fulfilment measures. Shoppers become increasingly frustrated by out of stocks and weak retail execution, affecting on shelf availability.
The retail partners' focus on shelf availability also presents an opportunity for Customer Development teams to grasp. Having a granular understanding of retail execution across your product portfolio enables value added conversations on rewarding retail partners for their compliance on ranging agreements and promotional executions. Converting your future investment to a per store basis provides an incentive to reward strong compliance and a penalty for poor compliance.
Each of the sales drivers from a business plan needs to be measured to ensure the agreed levels of activity are being fully executed. Underperformance versus the anticipated plan needs to be assessed and compliance issues addressed as quickly as possible. This can be achieved collaboratively by using the retail partner's POS sales data to track performance and to agree to a balanced scorecard of KPIs.
Data Science and digital technology can be harnessed to analyze POS data and provide actionable insights to valuable resources on performance issues in-store. Analysis of the POS data can identify whether an issue is endemic across a retail partner's estate, or is only apparent in a limited number of stores. Arming the customer development team or the field sales resources with these insights can enable action to be taken in real-time to address them. StayinFront RDI provides a suite of solutions that automatically alert on performance issues and enable teams to focus on resolving the issues rather than being immersed in analytics trying to understand the root cause.
With 32 years of experience, Andy Foweather is the Managing Director for StayinFront Retail Data Insight. Andy is an accomplished sales leader with expertise in delivering profitable sales growth through developing winning strategies and organizations.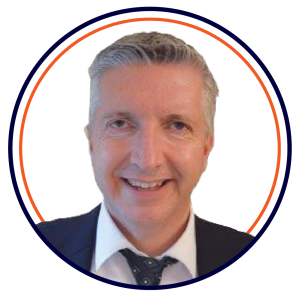 Follow his posts and activities on LinkedIn here: