HFSS LAW – EFFECT ON RETAIL EXECUTION

As news headlines continue to focus on COVID-19 and political turmoil in the UK, it has probably escaped the attention of consumers that HFSS legislation banning "unhealthy food" from being promoted at high traffic flow locations is planned to go live in October this year. This has far-reaching implications for brand owners and supermarket chains, providing opportunities for manufacturers of fresh food and for categories that are unaffected by the legislation. Supermarket leaders are lobbying the government for a further delay in the legislation and are anxious about the impact of the change on their business. Categories affected by the HFSS tend to be expandable, benefiting from impulse purchases from promotional displays and build traffic in-store to improve retail sales performance.
Brand owners are not able to recycle the promotional displays historically achieved, and they will need to undertake strategic scenario planning of the options to offset the sales decline. Ultimately, not all promotions are being banned and there will still be opportunities to execute free standing display units and promotional space available in seasonal aisles. It increases the importance of retail execution management to ensure any promotional features are flawlessly executed with a high degree of compliance. During the pandemic in the UK, there has been an understandable deterioration of on shelf availability across all categories in-store.
Post HFSS, it will become increasingly important to win at the point of purchase by ensuring shoppers are able to consistently find your products in the main fixture. This can be achieved by investing in field sales coverage and arming it with digital technology to ensure the resources are laser focused on resolving OSA issues in-store. For manufacturers unaffected by HFSS, new retail execution opportunities become an option as supermarkets drive traffic with high penetration non-HFSS categories. With significant trade investment associated with securing front of store space, ensuring the ROI is maximized by focusing on compliance must be a priority. Unless the supermarkets are successful in lobbying the government to delay, we are inevitably going to see dramatic changes in-store. The opportunity and challenge for manufacturers will be to ensure you are one of the winners by focusing more on retail execution.
Schedule a call today with our retail execution experts to see how you can drive growth.
With 32 years of experience, Andy Foweather is the Managing Director for StayinFront Retail Data Insight. Andy is an accomplished sales leader with expertise in delivering profitable sales growth through developing winning strategies and organizations.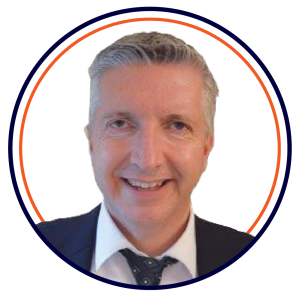 Follow his posts and activities on LinkedIn here:
https://www.linkedin.com/in/andy-foweather-106863b/