HOW BRAND OWNERS CAN BOOST REVENUES

As we enter the twenty-twenties decade, I've taken some time to cast an eye back to the previous decade to reflect on the many changes affecting the United Kingdom (UK) retail landscape. There have been winners and losers with high street names falling away on what seems like a weekly basis. BHS (British Home Stores), Thomas Cook, Mothercare –every sector has been affected in some way.
Grocery is no different, with Walmart rumoured to be looking for investors in their UK business – Asda. Maybe we will see some mergers along the way? The Asda – Sainsbury's deal, never made it over the line, in contrast to the co-op acquisition of Nisa Retail that is helping deliver strong growth.
With winners and losers from the previous decade, what learnings can Brand Owners take on Sales Drivers that are keeping retailers in the game.
Ecommerce remains to be a key driver to entice customers to part with their money. Online content is king, with a growing demand for detailed product information and inspirational images. However, we have seen a change in the last few years. While customers will continue to use the web for purchases to fit time into their hectic lifestyles, there is a greater appreciation of the importance ecommerce plays in enticing customers into store, or better known as the Research Online, Purchase Offline (ROPO) shopper. Maybe some of the names gone from our high streets would have stood the test of time if their online shop window had been of greater importance…
What happens when a customer has been enticed by the glitz and glamour of online shopping into the Brick and Mortar store? This is where Brand Owners play an important role to success, if a product is stocked instore, on the shelf and at the right price, then the higher the chance customers will make the purchase.
Space comes at a premium in grocery stores, with brands playing a growing role in keeping products in stock and on sale. The run-up to Christmas last year, brought with it some very imaginative in-store displays and promotions with products continuously stocked.
With more and more 'events' taking place in stores, DAVP or better known as Distribution, Availability, Visibility & Promotion, remain key challenges and a growing importance for brands and retailers to overcome.
Starting with Distribution, brands need to ensure they have as greater reach as possible with distribution into as many retail partners as possible, of course this never comes free of charge, however without distribution the product is not on sale.
Once distribution has been agreed and product assortments are selected, the continuous Availability of product at the point of purchase becomes the focus. Delivering to a retailer's depot is just the start of the journey. The supplier ensures perfect service and delivers units that can be easily picked at depot, transported, and then merchandised at store with minimal effort. With more and more automation within the supply chain, product packs, shape, size and durability are more relevant than ever.
Turning our attention to Visibility and product placement on the shelf, there are a number of considerations to executing the perfect planogram: how many facings? should a product be at eye level? how many locations should a product be merchandised in store? all variable by product, by retailer and geographical location and its population.
With the basics in place, Promotion comes into focus. Events throughout the year could dictate a promotion period, ice cream in November may not be the best use of resources, however strawberries and cream for Wimbledon make perfect sense. Competitor activity could also be a driver.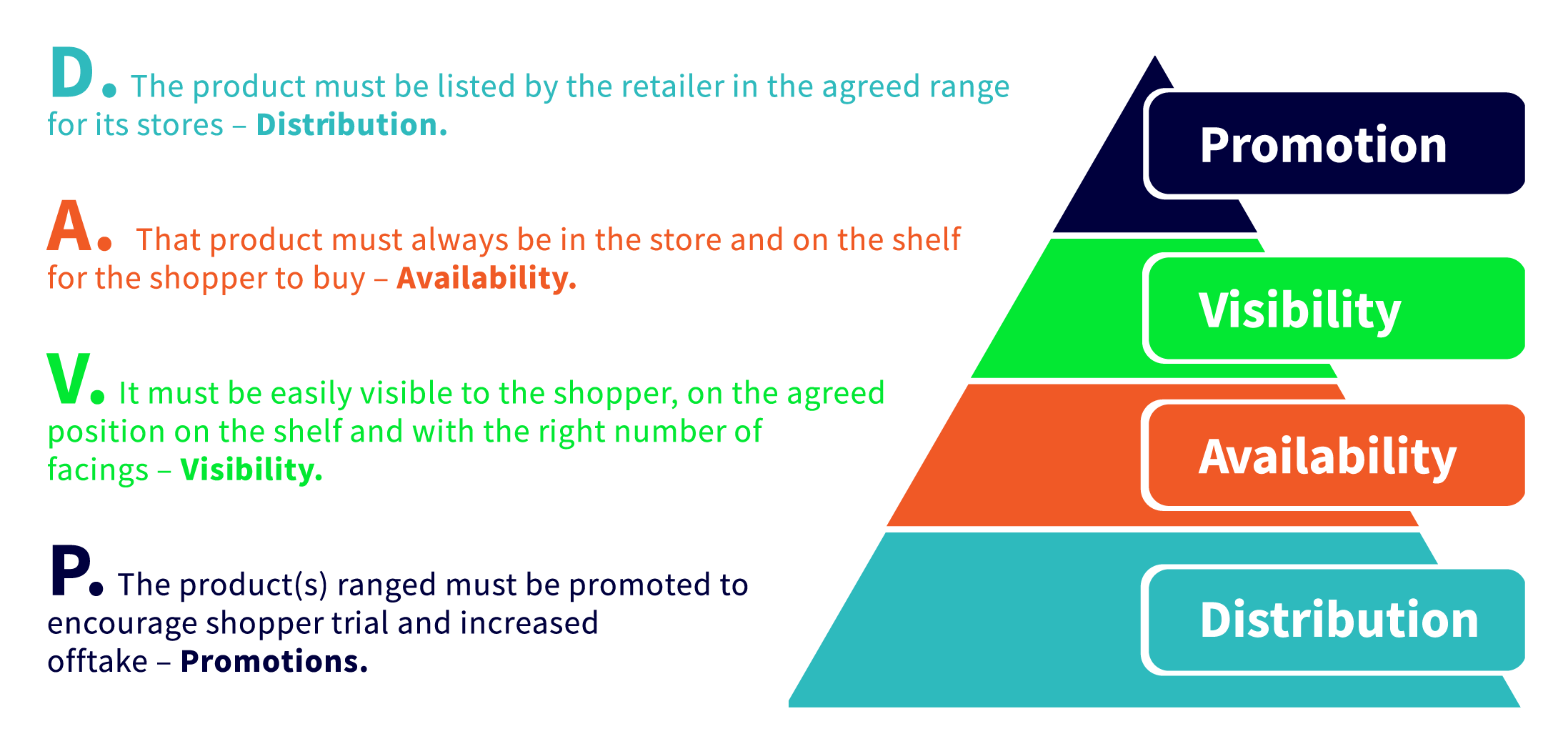 Retailers are keeping a tight rein on staffing levels, with a greater reliance on brands to Do More in store– this comes at a cost, in turn helping Brands to Know More about their products and performance across the retailer landscape. There has never been a greater spotlight on the end to end supply chain to ensure the principles of DAVP are followed ensuring brands Sell More.
The principles sound obvious, so why are so many customers left disappointed at the end of a shopping mission? If we break down each of the elements and their many dependences within each, all contribute to an empty shelf. Not one issue alone can solve the problem, it's not just making more stock available across the retail estate, all actions are interlinked.
In this fast-paced world, we are caught in reaction mode rather than prevention. Can the use of data through technology help predict problems before they arise at the shelf, giving a Brand or Retailer a chance to prevent problems?
Knowledge is king, and if knowledge in this case is 'data,' can data identify Availability & Visibility patterns? Using audit and compliance data, overlaid with supply chain and inventory data, it can further be enhanced with historic and current POS data. Some of the challenges of empty shelves can be predicted before they happen.
Can Technology Help Identify Sales Driver and Boost Revenues?
Through the use of StayinFront's Sales Force Automation software, combined with the power of StayinFront RDI, intelligent insights and analysis and preventative measures can be put in place to ensure the principle of DAVP are closer monitored and ensure sales are maximized at the shelf.
Steve Bonsell, Account Director of the EMEA region for StayinFront, joined the Company in the Summer of 2019. In his role, he manages the relationship between the client and each of the StayinFront divisions, ensuring best practice, and that clients are kept informed of all new products and future innovations. Steve's mantra is 'Going the final mile to deliver customer delight.' Having previously worked at Tesco for over 8 years and over 4 years at Nielsen Brandbank, Steve brings with him a wealth of FMCG experience from both a retailer and service provider perspective.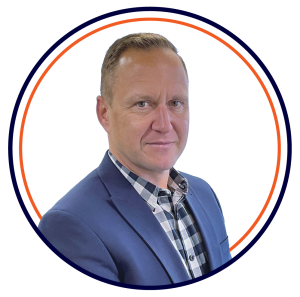 Follow his posts and activities on LinkedIn here: