TOP 5 TIPS FOR CHOOSING THE BEST IMAGE RECOGNITION SOLUTION

If you are looking to improve your retail execution solutions, one would assume you have already decided that Image Recognition will revolutionize your retail field teams. By speeding up the audit capture process, this technology gives field reps time back to either increase their number of visits per day, focus on upselling to the senior store team, improve the accuracy of the manual audits, or even for better, learn about competitor activity.
With technology constantly evolving and a growing number of companies around the world offering Image Recognition, here are the top 5 tips which are vitally important to a successful deployment.
1. Experience & Scale:
In this complex world Machine Learning AI, experience in this field is vital to a successful deployment. Identify a partner with a proven track record in the product categories and markets to meet the global roll out across your business units. There are many single market vendors offering Image Recognition, whilst they offer a great service and solution to local markets, scale and expansion can cause problems rolling out in a global business. Understand your companies Image Recognition objectives and find a vendor to meet your business needs.
2. Infield Devices:
The device being used in the field is often overlooked by companies when considering Image Recognition.
♦ Firstly, the device needs to be mobile, or tablet based. If laptops are currently being used, then investment in devices should be built into the budget.
♦ Second, if mobile or tablets are being used, are all reps using the same device / brand or is there a mix of IOS or Android? Typically this shouldn't cause problems, however it is worth investing time upfront identifying the age of the devices and quality of the image and video capture functions. A cracked camera lens or poor-quality video function could impact recognition results.
♦ With a multitude of mobile and tablet devices in the market ask your vendor for their minimum device specification.
3. Scope of Image Recognition:
Beginning a project with a clear scope is vital to success. A detailed business review to identify the products and metrics that need to be captured should be carried out with all business users. Do you require Share of Shelf and Placement, maybe Price tags and competitor's information could be key to growing your share of shelf and improving sales? Adding in new requirements further down the line can be achieved, however there is a consideration of time and cost which can be avoided through careful planning.
4. Reporting:
Image recognition itself is exciting for many reasons; once a client has decided to take the step to Image Recognition, there is a desire to move fast to improve the field team's user experience. Don't overlook the reporting outputs required, our specialist team at StayinFront Digital ask probing questions on the reporting requirements and offer a market leading reporting tool; this area is often overlooked. Whilst the outputs are defined in the early stages, the end users of reporting often become an afterthought. With so much excitement generated from the end users benefiting from the functionality, this raises the level of expectation within senior stakeholders in a business'. Wider and senior teams often seek visibility of the reports. Ensure your chosen vendor offers a range of real time online reporting with complex and simplex views to appease all stakeholder's and business sponsors.
5. Innovation:
Select a vendor that is committed to developing and enhancing their Image Recognition solution. Technology changes fast in this modern environment and innovation of products and services are vital to your ongoing success. Whilst a point in time solution may improve your current way of working, don't get left behind again – ensure your chosen vendor's roadmap is fully loaded with exciting features like Burst Mode and Interactive Shelf.
Contact your local StayinFront representative find out more on how Image Recognition can help grow your business. Want to find out more? Watch our on-demand webinar which digs deeper into how AI And Machine Learning can digitize retail shelves.  
Steve Bonsell, Commercial Director of StayinFront Digital, joined the Company in the Summer of 2019. In his role, he manages the relationship between the client and each of the StayinFront divisions, ensuring best practice, and that clients are kept informed of all new products and future innovations. Steve's mantra is 'Going the final mile to deliver customer delight.' Having previously worked at Tesco for over 8 years and over 4 years at Nielsen Brandbank, Steve brings with him a wealth of FMCG experience from both a retailer and service provider perspective.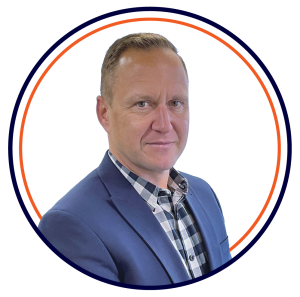 Follow his posts and activities on LinkedIn here: