UTILIZE MACHINE LEARNING TO DIGITIZE YOUR RETAIL SHELVES

The change in the shopper mission has been dramatic, including the impact on retailers, manufacturers, and supply chains. FMCG companies have adapted their production lines, seeing range reductions across all categories with a focus on core lines to guarantee supply be kept up with demand.  Retailers had to invest huge sums of money to modify store layouts and conditions to meet new legislation and ensure customer safety at the forefront. However, this has an impact on the retail execution of CPG companies. A field rep's time in the store is precious, so getting the right stock to the store and on the shelf is critical in the new environment.
Machine Learning, a form of AI, is at the foundation of Image recognition. Image recognition technology is being adopted on a large scale by FMCG companies to ensure they can carry out store visits in the most efficient way possible, spend less time in-store and gain more accurate data.
Despite the shift to online, retailers are still reporting in-store sales growth. UK retailer, Tesco, released figures in mid-2021 reporting sales growth of 1.5% in their larger supermarkets. Tesco's convenience stores have seen the biggest growth of almost 4% driven by the changes in the shopper mission and the trend towards shopping closer to home.
In the retail landscape, AI has the potential to solve many challenges. From a prediction perspective, supply chains can ensure they are one step ahead of demand by reading historical data from multiple sources. This data can predict which products are required in-store, how much is needed, and when they need to be filled. This reduces the risk of empty store shelves and helps ensure that customers do not leave empty-handed and disappointed.
For FMCG manufacturers who deploy field teams, AI can predict when a field representative should visit a store, and what actions they need to carry out to maximize return on investment.
Image Recognition when deployed in a retail store creates a read on in-store conditions. For example: product pricing, product availability, tracking of a promotional period, and measuring competitor activities.
One of the outputs from Image recognition is the creation of a digital footprint of the shelf.  The accuracy of manually recorded data is vastly improved, saving valuable time. This  allows field sales teams to focus on the activities that will drive performance and grow presence in the store.
Effective metrics such as, the number of facings and the position on shelf help FMCG companies understand their store presence across key accounts and help compare against both private label and branded competitors. These metrics create an accurate share of shelf providing helpful information to strengthen a brand's position in the market.
Contact your local StayinFront representative to find out more on how Image Recognition can help grow your business.
Enjoyed this blog? Watch our on-demand webinar which digs deeper into how Machine Learning AI can digitize retail shelves.
Steve Bonsell, Account Director of the EMEA region for StayinFront, joined the Company in the Summer of 2019. In his role, he manages the relationship between the client and each of the StayinFront divisions, ensuring best practice, and that clients are kept informed of all new products and future innovations. Steve's mantra is 'Going the final mile to deliver customer delight.' Having previously worked at Tesco for over 8 years and over 4 years at Nielsen Brandbank, Steve brings with him a wealth of FMCG experience from both a retailer and service provider perspective.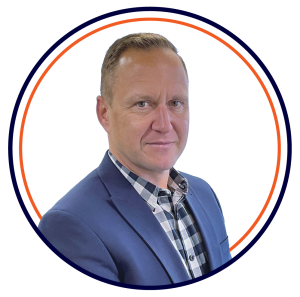 Follow his posts and activities on LinkedIn here: