GUIDING OUR CLIENTS TO SUCCESS
The StayinFront Australia team brought together clients from across the APAC region to the Larwill Studio in Melbourne on October 11th, and the StayinFront Sydney office on October 15th, for their annual CAFE forum . The sessions centered around how their clients can do more, know more and sell more in their daily activities. This year's theme was "Data Insights and Innovation," which focused on how data can increase ROI and improve field force effectiveness.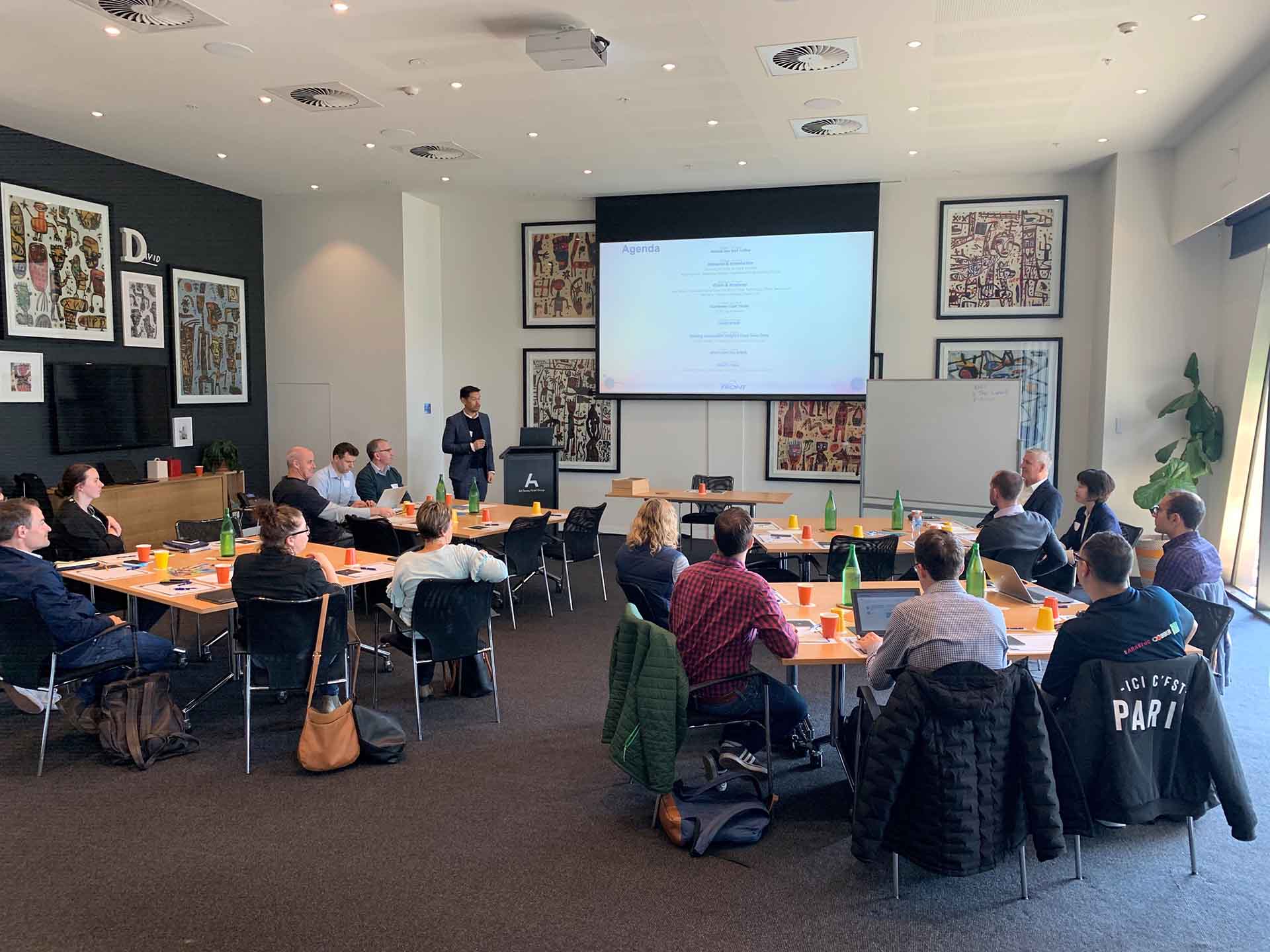 After morning coffee and tea, Archel Aguilar, Managing Director of StayinFront Group Australia Pty Ltd., welcomed everyone and introduced Anthony Bullen, Executive Senior Vice President & CTO, and Fan Jiang, Product Manager, who presented StayinFront's vision and upcoming roadmap for our products and services.
Next, case studies were presented by representatives from Vitaco Health Group (in Sydney) and by Ridley Agriproducts (in Melbourne) who gave a presentation on how StayinFront's solutions helped them become more competitive in their respective fields. Vitaco shared insights into how they became more competitive in the health and nutrition market by providing their field team with dashboards and reports to drive in-field action. They also shared their experience in effective change management and the way in which it helped their field team seamlessly adopt new sales processes. Ridley presented their journey from a manual paper system to StayinFront's solutions, and shared the improvements in the field team's efficiency. They also shared the ways in which they capture different forms of data from the field to gain better insights to drive business decisions.
The afternoon sessions kicked off with Andrew Smith, IT Director of StayinFront Retail Data Insight (RDI), who provided a deep dive into StayinFront RDI and the capabilities of scan data. Andrew discussed how scan data helps brand owners identify and capitalize on sales opportunities, determine issues affecting product performance and the steps needed to address them, and track and improve the ROI of their investments. He also shared how other forms of data can be analyzed to direct reps to the right stores at the right time.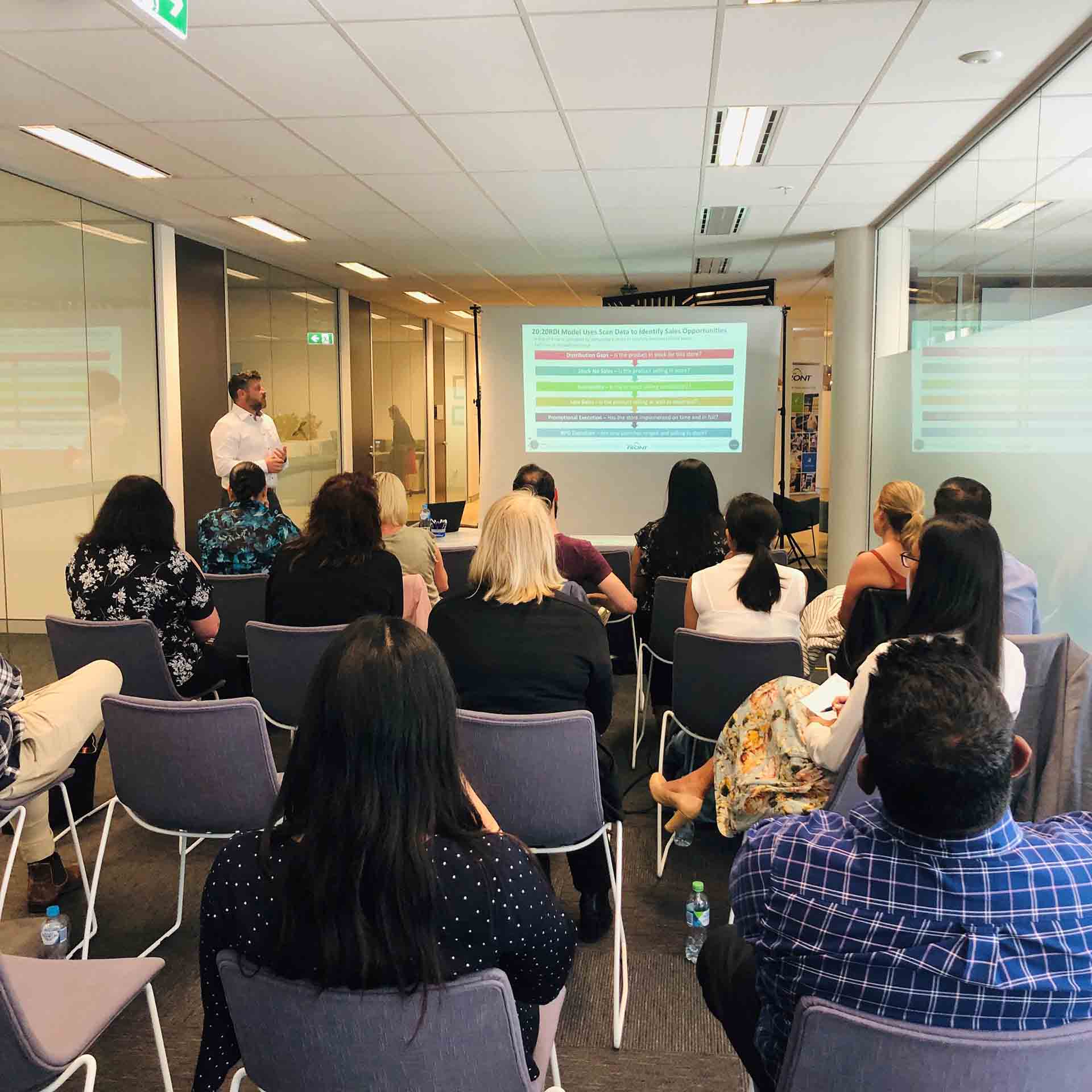 To close out the day, Christian Dunn, Global Application Service Manager at StayinFront, gave our clients an exclusive sneak peak at the new features coming to StayinFront TouchCG®. We have a lot of great things coming soon to TouchCG, and we can't wait to share them with you!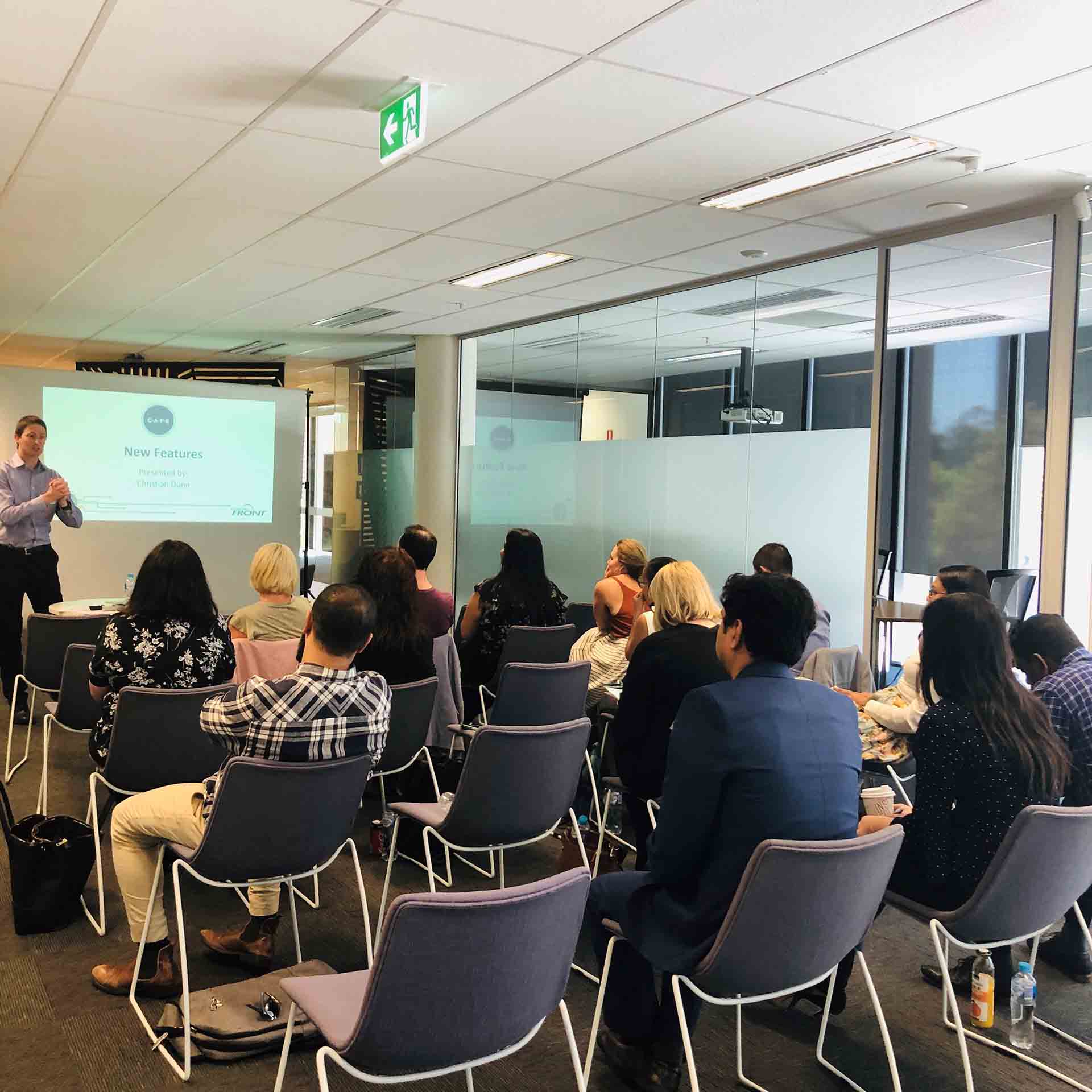 We had a wonderful time at CAFE this year and we would like to thank all of our attendees for taking the time to join us! If you would like to learn more about how we can help take your organization to the next level with actionable insights, feel free to contact us!